A couple of years ago I went through hell trying to get a package delivered via UPS. It was an overnight package and it took me two weeks to get it. I don't remember exactly what it was, but I do remember that it was something relatively inexpensive and I wouldn't have minded if it sat outside all day, but they refused to leave it at my door since it was an overnight package that required my signature.
Fast forward to this year. Last week I was waiting for a package to arrive via UPS (shipper's selection, not mine) and hoping I wouldn't have to go through the same hassle. This time it WAS something that I didn't want left in front of my door all day. To their credit they did manage to get the package to me this time, but they did leave it in front of my door all day. At least they cleverly concealed it: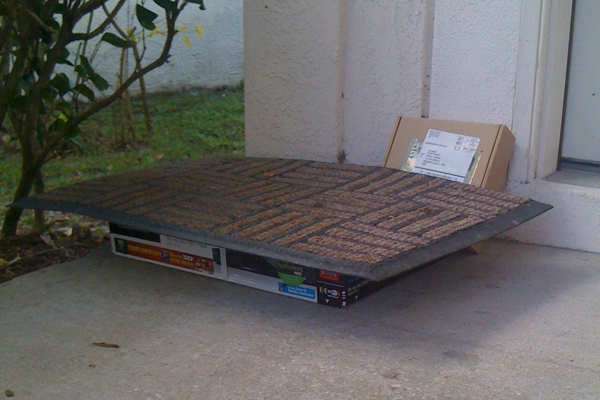 It took me a while to get in my door I was laughing so hard.